Via Credit Union
Designed for Via Credit Union in Indiana, this robust and uniquely designed website has everything it needs to meet the needs of the credit union's members, including an ATM and Shared Branch Locator, custom branded Video Player, ADA Accessibility Widget and much more.
ADA Accessible: optimized for compliance with WCAG 2.1
---
Website Features Responsive Design | CMS | Video Tutorials | Careers | Fraud Alerts | Inquiry Forms | Branch Locator | Social Media
Visit Website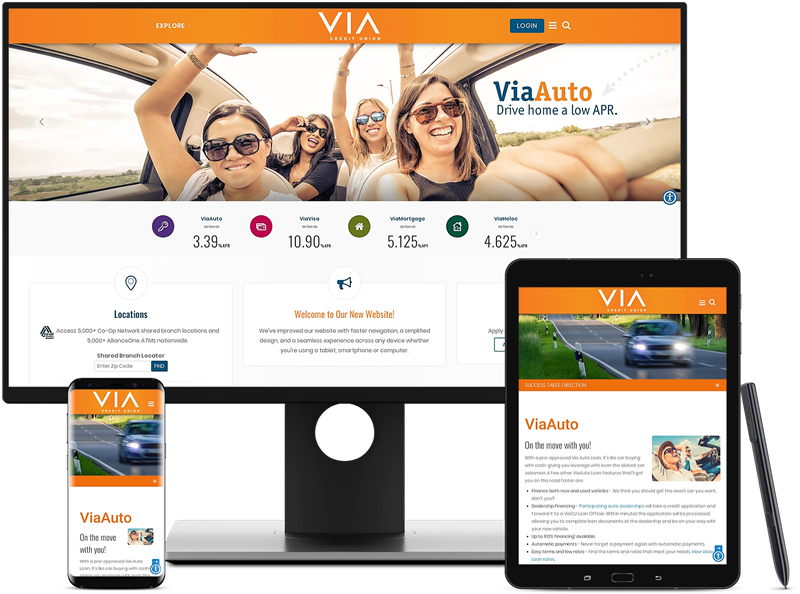 University Federal Credit Union
University Federal Credit Union is one of Utah's largest credit unions with over $1 billion in assets and 100,000+ members throughout Utah. The new site features product categories that are elegantly branded to match corresponding member lifestyles. Avtec developed content and tools for the new site including a mortgage center, financial calculators, videos, social media feeds, site search, and an ATM locator.
ADA Accessible: optimized for compliance with WCAG 2.1
---
Website Features Responsive Design | CMS | Social Feeds | Form Builder | Branch Locator | Site Search | Calculators | Videos
Visit Website